Welcome to Broadway Veterinary Clinic
Your Veterinarian in Idaho Falls, ID
Call us at 208-522-2557
Pet Emergency? Call us right away at 208-522-2557!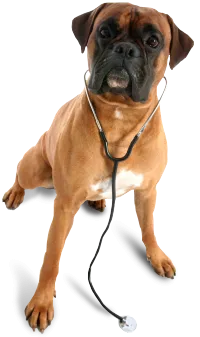 Broadway Veterinary Clinic, located in Idaho Falls, Idaho, is a full-service companion animal hospital. Dr. Luke Gillespie's experienced and skilled veterinary team stands ready to serve the small animal pets and their owners in the Idaho Falls community.
At Broadway Veterinary Clinic, our state-of-the-art facility offers a full veterinary laboratory, spays & neuters, pet surgery, and a pet pharmacy including heart worm preventatives and tick-flea control products. We also provide our patients with boarding, dentistry, and many orthopedic procedures. Our advances in medicine and veterinary services allow us to maintain the health of your pet as they age. Your pet's comfort is important to us, as we strive to provide a calm and welcoming environment to help you and your pet stay stress-free during your visit.
If you are interested in scheduling an appointment, give us a call on the number listed above. Be sure to check out our promotional offers, as well as taking some time to read about our veterinary practice and the services we offer. We welcome your comments and suggestions. Please contact us at 208-522-2557 for all your pet healthcare needs.
At Broadway Veterinary Clinic, we treat your pets like the valued family members they are.
Dr. Luke Gillespie
Idaho Falls Veterinarian | Broadway Veterinary Clinic | 208-522-2557
2340 W. Broadway
Idaho Falls, ID 83402